Hello, people of dA! It is I, SuperSonic096, here to give you a quick update on what's going down here in my life!
School work's still a royal pain in my rear, and it's getting worse thanks to Christmas vacation coming up in 3 weeks. Because of it, and the fact that my mother (Who helps me make my cosplays) has caught a cold, my Cosplay Schedule has gone out-of-whack. The good news is that my Pikachu cosplay is nearing completion, since I have all of the necessary materials, and some of the stuff has already been made.
Here's what I've got planned.
Pikachu

From:
Pokemon
Version:
Gijinka (Designed by me)
Timeframe:
Should be completed within the next week or so, most definitely before my Christmas vacation starts
Hiro Hamada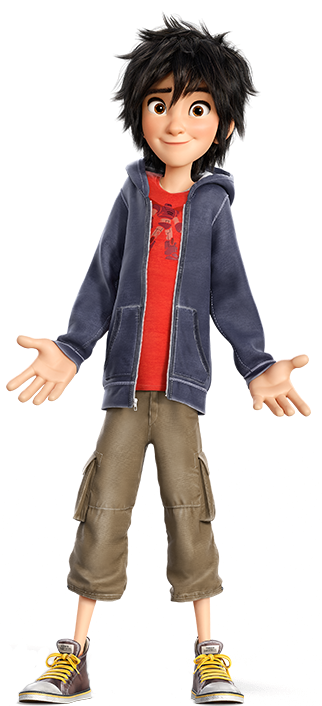 From:
Disney's Big Hero 6

Version:
Civilian Outfit
Timeframe:
To be worked on during my Christmas vacation, will most likely be completed by the middle of the winter season


Hatsune Mikuo (AKA: Male Hatsune Miku)


(IMAGE COULD NOT BE FOUND)
From:
VOCALOID
Version:
Normal / Standard Outfit
Timeframe:
Late Winter / Early Spring, 2015
Sora

From:
Kingdom Hearts
Version:
Christmas Town/Santa form (As seen in "Kingdom Hearts II Final Mix")

Weapon:
Kingdom Key Keyblade
Timeframe:
Late Spring, Early Summer, 2015

Ruby

From:
Pokemon Special / Pokemon Adventures

Version:
Original Outfit (As seen in "Pokemon Ruby and Sapphire Versions" and the first few volumes of the Ruby/Sapphire Arc from Pokemon Special/Adventures)
Timeframe:
Late Summer / Early Fall, 2015
Unknown/Undecided Timeframes

Dark Pit (AKA Pittoo, Tip, Kuro Pit, Black Pit, ect.)

From:
Kid Icarus: Uprising, Super Smash Bros. for Wii U and Nintendo 3DS

Version:
Original version (As seen in Kid Icarus: Uprising)
Weapon:
Silver Bow
Vanellope Von Schweetz

From:
Disney's Wreck-It-Ralph

Version:
Gender-bend / Male (Designed by me)


Roxas
From: Kingdom Hearts
Version: Organization XIII (As seen in Kingdom Hearts 358/2 Days)
Weapon: Kingdom Key Keyblade
SUPER SPECIAL "CROSSPLAY" PROJECT
Lucina

From:
Fire Emblem: Awakening
Version:
"Marth" Disguise

Weapon:
Falchion (Fire Emblem: Awakening version)
Timeframe:
Ongoing project, should be done by the end of Summer 2015
I know what you're thinking:
"Nate! You're doing a crossplay? But you're a boy, and you're going to dress as a girl, when it's usually the girl cosplayers that do crossplay! Have you gone mad?!"

Yes, I have gone mad. The thing is, I wanted to cosplay Marth's DLC version from Fire Emblem: Awakening. But I started to slowly realize how much cooler it would be if I were to cosplay as Lucina in her "Marth" outfit (Especially with the Butterfly Mask!). I'd be a living paradox; A boy dressing as a girl dressing as a boy! Of course, if I were to go to a Convention, that would lead to some issues since either: A. People would question my Fire Emblem knowledge since they would possibly think that I thought "Marth" is actually a boy, and B. People would probably be disturbed by the reveal of my actual gender. Whatever the case, I'm still gonna do it. It will probably be expensive as Hell, and I may have to modify the costume that I may or may not buy, but I don't care.
If you have any questions about my plans, feel free to leave a comment so I can answer them. You're also free to leave suggestions of who I should put on my Cosplay Schedule. Have a good day everyone!

...........Random side note: Am I the only one who doesn't give a dang about the new deviantART layout and logo? As long as I can upload my stuff and talk to my cosplaying friends, I don't care!
None of these images belong to me. Blah blah blah, they belong to their respective owners. Yack yack, legal procedures and crap like that.