Hello, everyone!

SuperSonic096 is here to give you a quick update on my cosplay schedule!
I'm currently on February vacation, and I'm feeling pretty good, mostly because I finally finished my Pikachu cosplay. I might take more pictures of it during the spring, since the crazy snowstorm weather where I live limits where I can go.
Anyway, here's my current schedule!
Hiro Hamada
From:
Disney's Big Hero 6

Version:
Civilian Outfit
Timeframe: Within the next month or so
Reason: He has a lot of publicity potential. .............. I'm kidding, I'm kidding! Well, somewhat. That
was
my initial reason, until I actually watched Big Hero 6. Then I actually liked his character, as well as the movie itself. Plus, he's not that hard to cosplay.
Current Progress:
Everything done except shoes and wig. Wig should come in within a few weeks.
Sora

From:
Kingdom Hearts
Version:
Christmas Town/Santa Form (As seen in "Kingdom Hearts II Final Mix")

Weapon:
Kingdom Key Keyblade
Timeframe:
Early Summer, 2015
Reason: Sora's cute, badass, and the main character of one of my favorite video game franchises. There' something simplistic-yet-charming about his Christmas costume that I really like, and I've been planning on cosplaying him for a long time! And I've got a promise to keep with my friends over at

!
Undecided/Pending Timeframes (Cosplays I will definitely do)
Yumoto Hakone

From:
Binan Koukou Chikyuu Bouei-bu LOVE! (Cute High Earth Defense Club LOVE!, AKA that Magical Boy show that Tumblr is having a fit over)
Version:
Battle Lover Scarlet
Weapon:
Scarlet Love Stick

Reason: I watched a few episodes of the show recently, and it's one of the stupidest yet most hilarious things I've ever seen.
Avatar Aang
From:
Avatar: The Last Airbender
Version:
Fire Nation
Reason:

recommended that I should cosplay this version of Aang, and told me that I should watch the show. I'm currently watching it, and needless to say, I love it!
Vanellope Von Schweetz

From:
Disney's Wreck-It-Ralph

Version:
Gender-bend / Male
Reason: Wreck It Ralph is one of my favorite Disney movies, mostly because I'm a video game fan, and because Vanellope is a character I can relate to. Someone who was treated differently and bullied by the other children?; That sounds like me when I was a kid!
Hatsune Mikuo (AKA: Male Hatsune Miku)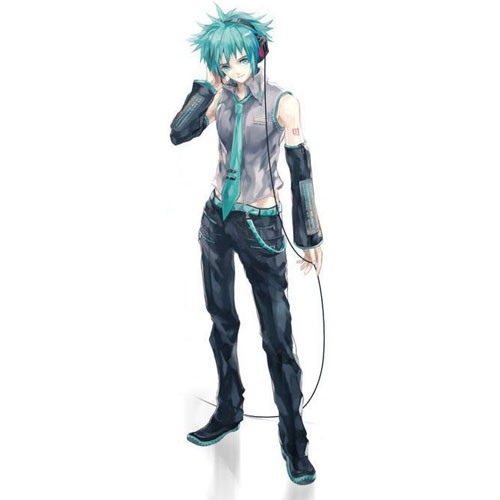 From:
Various VOCALOID Fanworks
Version:
Common/Standard Design
Reason: Vocaloid is a surprisingly good franchise, and the music people can make with it is pretty great, even if I have no idea what the hell they're saying. Plus, I like Miku's design. There's just something...endearing about it.
Athena Cykes

From:
Phoenix Wright: Ace Attorney: Dual Destinies
Version:
Gender-bend / Male

Reason: Ace Attorney has always been one of my favorite game franchises, and Athena is one of my favorite main characters from it. I
was
considering cosplaying Apollo or Nick, but I felt that I wouldn't be able to do a good job at cosplaying them.
Pit

From:
Kid Icarus, Super Smash Bros. Brawl
Version:
Uprising/Smash Bros. design
Weapon:
Palutena Bow
Reason: He's one of my mains in Brawl and WiiU/3DS, and his dorky personality in Uprising is ridiculously charming.
Trainer Brendan
From:
Pokemon Omega Ruby and Alpha Sapphire

Version:
Standard Outfit
Reason: Because I loved Pokemon Emerald (My first Pokemon game ever!), and I currently love Pokemon Omega Ruby.
Shulk

From:
Xenoblade Chronicles, Super Smash Bros. 4 / For Wii U and Nintendo 3DS
Weapon:
Monado I
Reason: Even though I haven't played Xenoblade yet (I'm going to get the 3D remake when it comes out.), I think he's a pretty cool character, and he's one of my favorites to play as in Smash Bros. (Insert "I'm really feeling it!" joke here.)
Link

From:
The Legend of Zelda
Version:
Hyrule Warriors

Weapon:
Master Sword, Hylian Shield
Reason: Because not only is The Legend of Zelda a great video game franchise, but his Hyrule Warriors incarnation is ultra-badass and can kill entire armies without breaking a sweat!
Sylveon
From:
Pokemon X and Y
Version:
Male Gijinka (Designed by me)

Reason: One of my favorite Eeveelutions, and I've been having the urge to cosplay a character with pink hair for some reason.
Sora (again)

From:
Kingdom Hearts
Version:
Kingdom Hearts II Outfit

Weapon:
Kingdom Key Keyblade
Reason: Kingdom Hearts II is one of my top favorite Kingdom Hearts games.
Sora
(yet again)

From:
Kingdom Hearts
Version:
Halloween Town/Vampire Form

Weapon:
Kingdom Key Keyblade
Reason: The little fangs! The cool outfit!
Lucario

From:
Pokemon Diamond and Pearl
Version:
Gijinka (Designed by me)
Reason: He's a recognizable, badass Pokemon that's always been a favorite of mine.
Avatar / My Unit (Robin)
From:
Fire Emblem Awakening
Version:
My own Avatar from my copy of the game (Me in a Tactician costume, basically)
Weapon:
Thunder Tome
Reason: I love Fire Emblem Awakening. 'Nuff said.
Roxas
From: Kingdom Hearts
Version: Organization XIII (As seen in Kingdom Hearts 358/2 Days)
Weapon: Oathkeeper and Oblivion Keyblades
Reason: He's one of my favorite characters from Kingdom Hearts; He's so tragic, and he's such a badass.
SUPER SPECIAL "CROSSPLAY" PROJECT

Lucina

From:
Fire Emblem: Awakening
Version:
"Marth" Disguise

Weapon:
Falchion (Fire Emblem: Awakening version)
Timeframe:
Ongoing project, should be done by the end of Summer 2015

Reason: Lucina's my favorite character from Fire Emblem Awakening. She's a total dork, yet a total badass. Plus, I'd be cosplaying a girl that's disguised as a boy. I'd be a living paradox!
Current Progress:
Mask has been ordered from
Shoppe de Lisu
, and has successfully arrived
SUPER SPECIAL LONG TERM PROJECT
Beck (Mighty No. 9)
From:
Mighty No. 9
Version:
Updated Design (Pictured)

Timeframe:
To be worked on when enough information is gathered as to how the cosplay can be made

Reason: Because I love Mega Man, and because Mighty No. 9 is shaping up to be a good game.
I'll upload more Pikachu pictures later on, and I'll get to work on my other cosplays soon! Have a nice day!